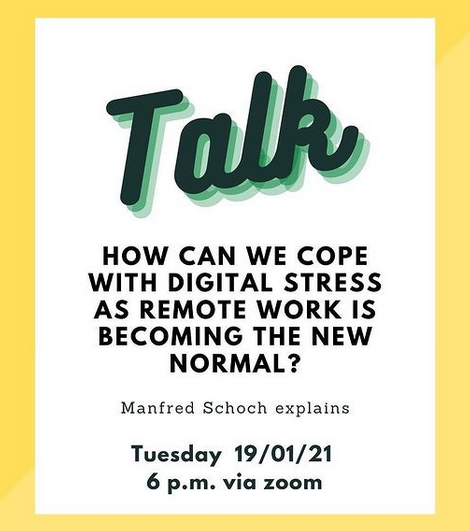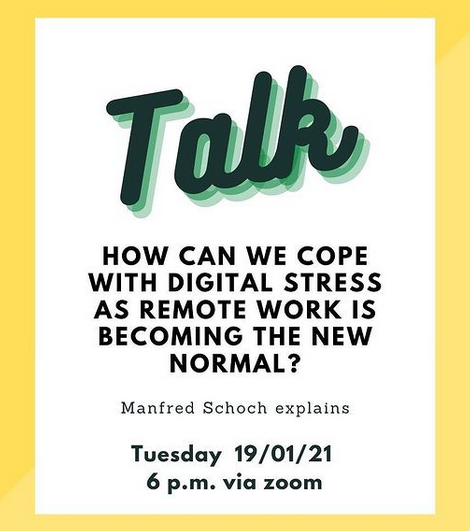 How can we cope with digital stress as remote work is becoming the new normal?
19. Januar 2021, 18 Uhr
Manfred Schoch
Physical distancing measures to contain the COVID-19 pandemic have caused many employees and students to work remotely. Such digital work has many advantages but also dark sides, such as psychological exhaustion, or work-home-conflict. Yet, recent developments suggest that remote work is here to stay and becoming "the new normal". Thus, in this talk we will discuss what digital stress is, how different demands of digital work may stress us, and give concrete tips on how to cope with such digital stress.
This presentation was held in cooperation with the Environmental and Health Department of the General Student's Committee of the University of Augsburg (Umwelt- und Gesundheitsreferat des AStA der Universität Augsburg).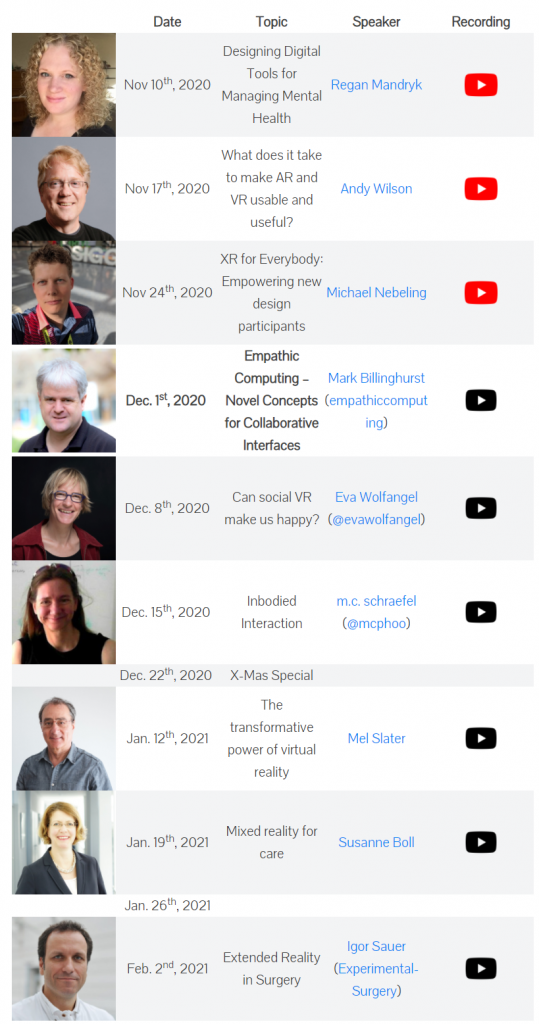 Conversations on Mixed Reality – Technologies for Health and Wellbeing
10. November 2020 – 02. Februar 2021
In this series of conversations we will talk with experts about virtual reality (VR), augmented reality (AR), and mixed reality (MR). We will look at research challenges, technologies, and applications of VR/AR/MR. We will also question how such technologies can be used to create a positive impact on our health and wellbeing.