Digitization is an extensive societal phenomenon, increasingly spreading itself into multiple aspects of everyday life. During work, in our private lives, and in public, a broad variety of digital technologies and media are constant companions. Mobile devices like smartphones, digital communication channels such as social media, and wearables like fitness trackers are already incorporate into daily routines. Using these devices, however, changes behaviour and thoughts of individuals.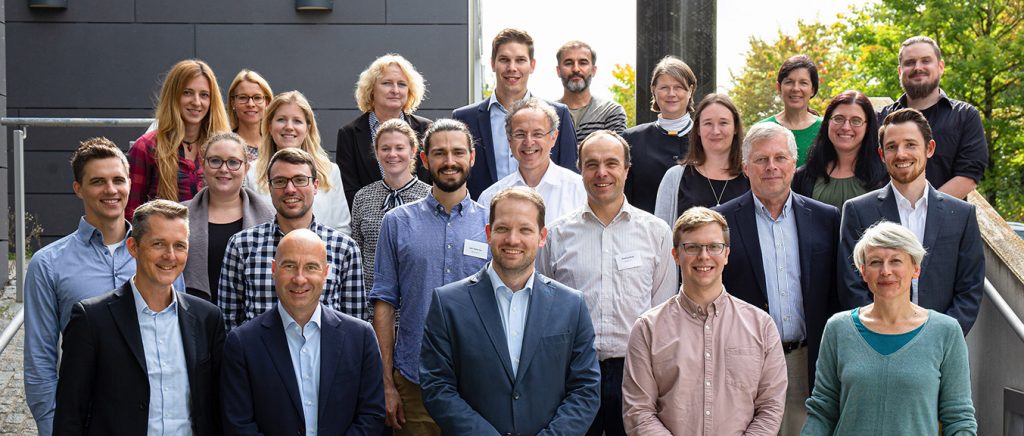 Digitization has many benefits for people, corporations, and society. These include an increase of productivity, lower transaction costs, better access to information and higher quality of life. However, extensive use of digital technologies and media may carry risks that can be difficult to detect at first, such as hazards to mental and physical health. A central problem is digital stress, being triggered by 17 previously-discovered stress factors. These include, among others, the feeling of permanent availability, dissolution of boundaries between work and private lives, information overload, and the related sense of having to work faster. Furthermore, the sense of surveillance of output and invasion of privacy contribute to digital stress. In addition, related to research with children and adolescents, factors such as cyber bullying are known to cause stress.
Because the topic of digital stress carries a great weight for society, the Bavarian State Ministry of Science and Arts has provided incentives for a thorough scientific research on this matter. From 2019 to 2023 an interdisciplinary research association containing eleven research groups at five Bavarian universities (Augsburg, Bamberg, Erlangen-Nuremberg, Munich, and Wurzburg) will contribute to a healthy use of digital technologies and media.
Different questions concerning digital stress need an interdisciplinary approach. Said questions are structured in four areas (cluster A-D). Within the association, scientists from five disciplines are working together. The concept of digital stress, sometimes called technostress, is known in the field of information systems since the 1980s. However, there are many facets requiring further research. Requirements, effects, and implications of general and digital stress in particular are explored in psychology. Computer scientists address human-centred designs of technologies as well as automatic recognition of signs of stress and its consequences. Communication studies analyse the perception and representation of this phenomenon in the media. Also, medicine is focussing on physiological and biomedical consequences of stress.
In our association, the complementing subjects collaborate on questions reaching over boundaries of individual projects and topics. Different views of the disciplines and our individual projects are included to comprehend and address the phenomenon of digital stress holistically. Furthermore, we pay attention to different scientific theories and concepts about digital stress, different measurement methods, varying modes of action among diverse groups of people, and relevant ethical questions.
Overall, our research association hopes to obtain a new understanding of digital stress and how to cope with it. We will contribute to the current state of research in several ways. First, the broad variety of disciplines in our research association offers the opportunity to explore digital stress from multiple aspects and levels using a diverse selection of complementary methods. At the same time, the interdisciplinary approach offers the chance to comprehend different aspects of digital stress and its psychological and physical consequences, the necessary coping mechanisms and also the potential positive effects. Moreover, we want to make unprecedented contributions to prevention of digital stress by creating a special design of digital technologies and media or by imparting media literacy.
The topic of digital stress is current and relevant, expressing itself in public discourse through politics, the media, and the private sector. ForDigitHealth will contribute to the discussion with a scientific perspective to provide healthy explanations and hints concerning the use of digital technologies and media for everyone ranging from regular users to corporate executives.
To achieve that, we will provide several ways of information and discussing. Among public events, likely to be held in cooperation with societal and research institutions, our researchers will also blog routinely on the German portal SciLogs (Verlag Spektrum der Wissenschaft) and will release posts on their scientific work. You can also follow our association on Twitter (@fordigithealth), can browse our website gesund-digital-leben.de. Also, our office at Augsburg University is easily accessible by e-mail or phone to answer your requests. We appreciate you reaching out and taking interest in our work.
– Prof. Dr. Henner Gimpel, spokesperson of ForDigitHealth